We will be in touch shortly.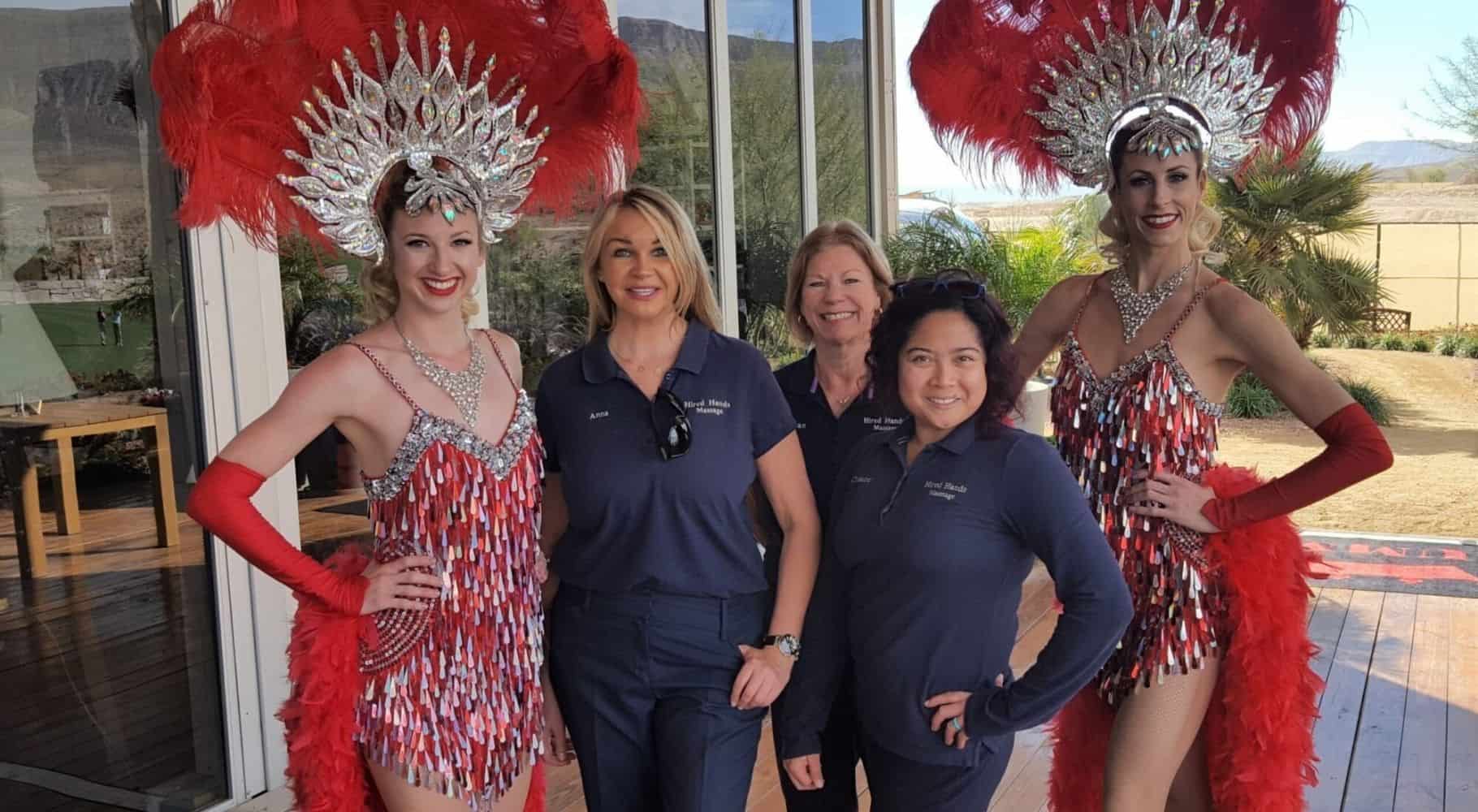 OFFER CHAIR MASSAGE AND CREATE A BUZZ AT YOUR BOOTH
Since 1992, we have led the way in helping companies make their Las Vegas trade show exhibits a success. On-site chair massage has become the most sought-after service provided to travelers, enabling companies to reap a tremendous ROI and keep a steady stream of customers at their events.
We don't try to cover the nation and offer personal service too. We are 100% Las Vegas based—not dispatching workers remotely. Every licensed chair massage therapist we send on an assignment has been interviewed and auditioned personally, not via an internet app or phone conversation.
Offering complimentary chair massage increases attendance and duration of visits to your exhibit, party or trade show. Your customers will gratefully listen to your presentation after receiving this thoughtful gift, and they will associate their good feelings with your product! Hired Hands supports your marketing efforts by conveying your message in Las Vegas! And don't forget about your hard working staff, who will benefit from our touch on their long work days.
Our chair massage therapists are trained to blend into our clients' corporate environments rather than disrupt them. Our only agenda is your agenda. Our mission is to help ensure your trade show, exhibit, or any kind of event makes a favorable impression and that your exhibit is the most popular one.
Hired Hands Massage has high standards for our staff. We know you have a significant investment of time and money in your event, and we want it to be a success! We provide well-groomed, friendly, well-qualified, licensed and insured chair massage therapists.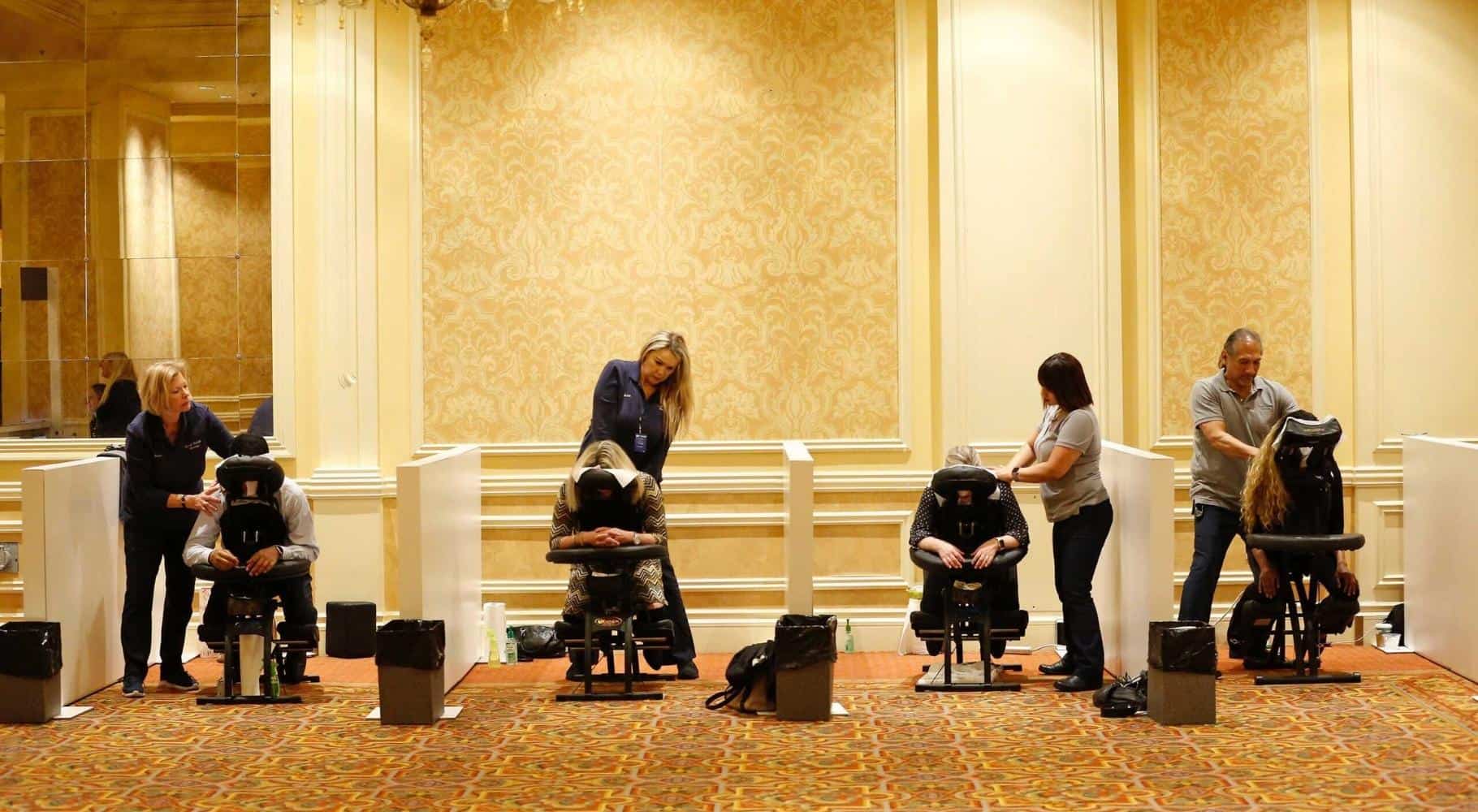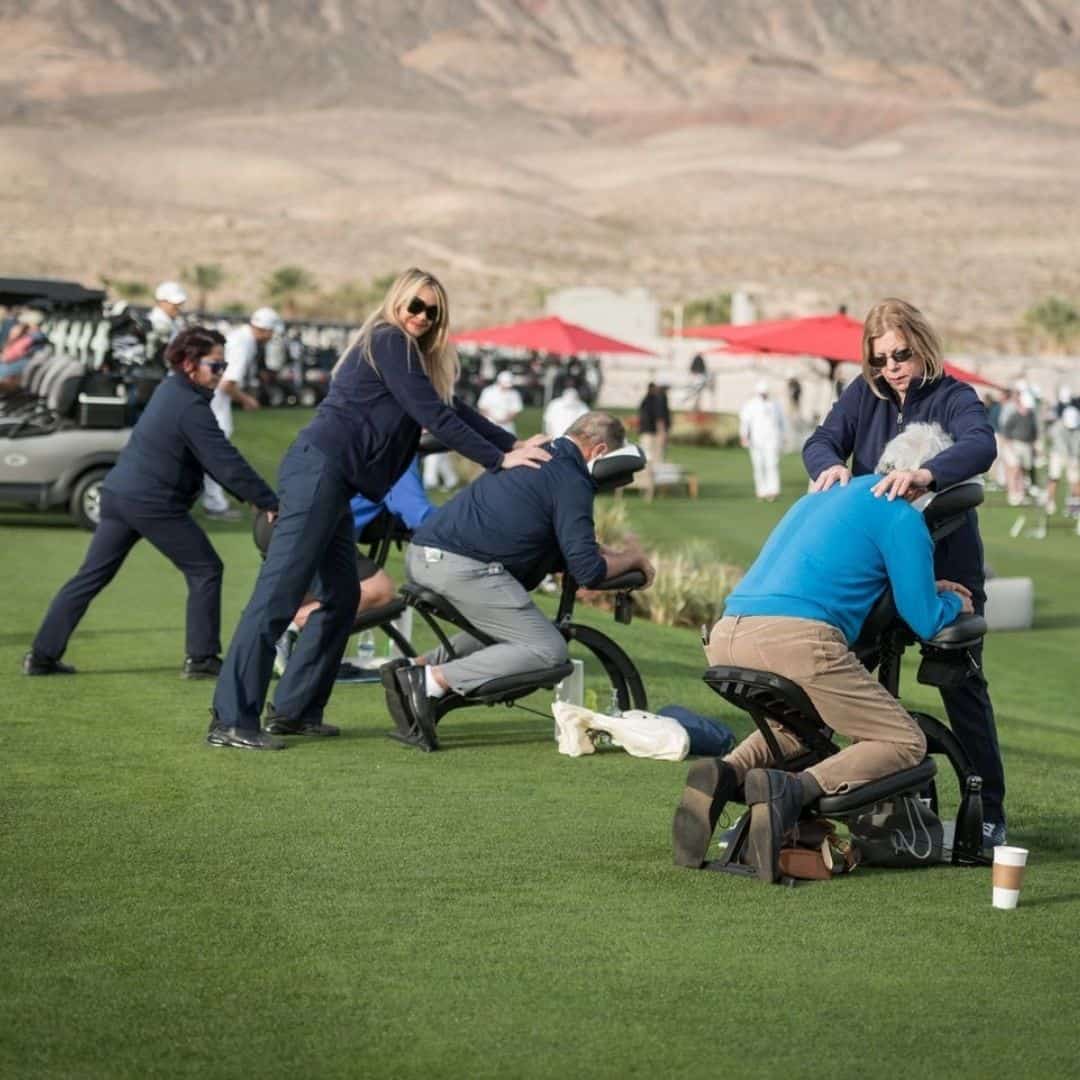 Are your employees under extra stress? Is office morale dipping? Our chair massage therapists can help with that!
Sporting Event Massage
Golfers, ball players, runners, and bowlers need sports massage.
Show Hospitality
How many trinkets like pens, candy, or notepads do they really need? Gift them with a high-quality chair massage that will leave a lasting, favorable impression.